Gas Tank Lock
Onelus specially designed and produced this gas tank lock to secure the valve of exchange tanks. The operator just needs to simply remove the lock for a sale or rental and place the lock on a new tank.
In this case, traditional padlocks can be picked or cut and cages can be easily broken into. The only way to protect your business and the public is to secure each tank with a reusable lock, keyed specifically to your business.
It's easy to lock the pipes by just 2 steps:
Use the brass inner plug to thread the gas pipes.
Put the outer lock on. After locking, it will show idling.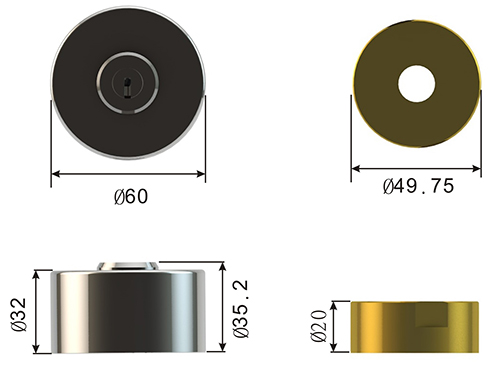 Place of Origin:
- Taiwan
Brand Name:
- Customized
Type:
- Industrial lock
Material:
- Inner plug – Brass
- Outer lock – Nickel & Chrom e Plating with Hardend
Finish - Body:
- Nickel Chrome bright (Optional)
- Electrophoresis (Black) - Standard
Applications:
- propane gas containers, tankers, etc.
Package:
- White box (Standard)
- Color box (Optional)
- Double blister (Optional)